Re: Intermediate Target Collection - Mystery/Enigmas
Site Template diagrammatic sketch was good but the data was pretty vague and useless. This goes to show why it pays to do stage 6 work. That's where the good stuff was.
Target feedback
Associated target background information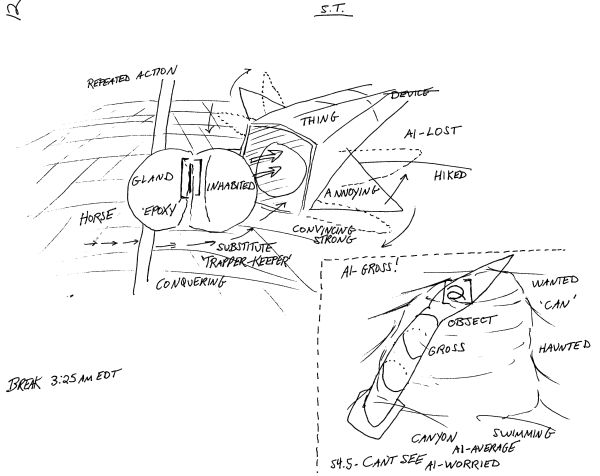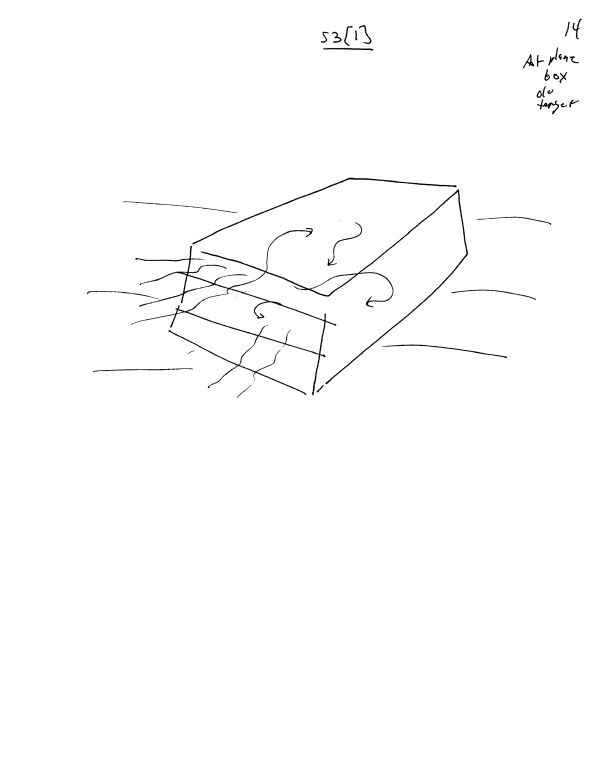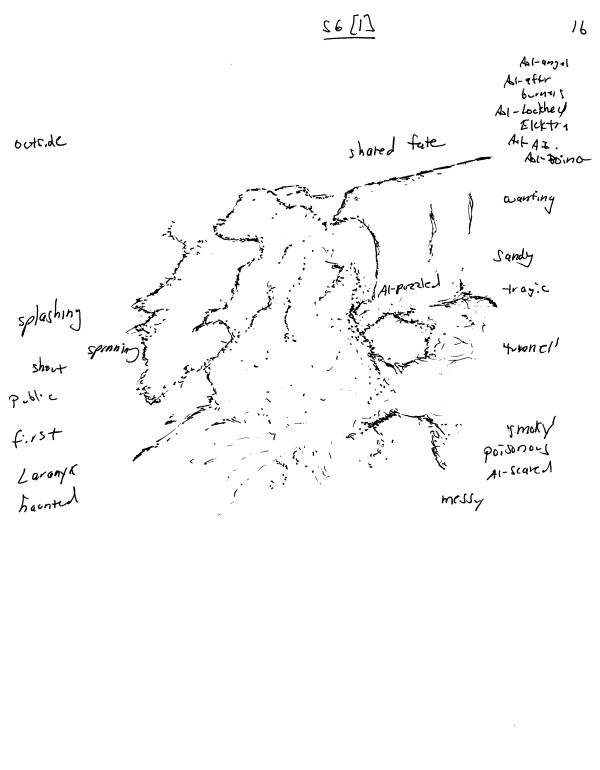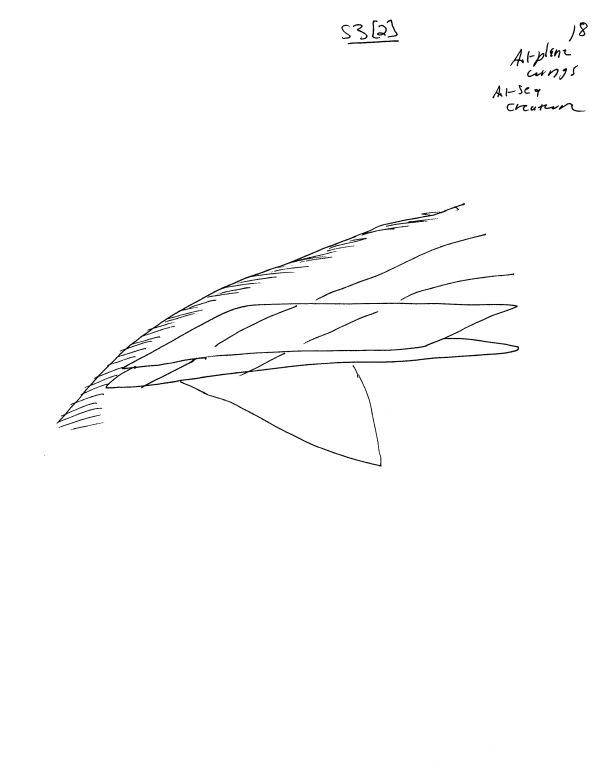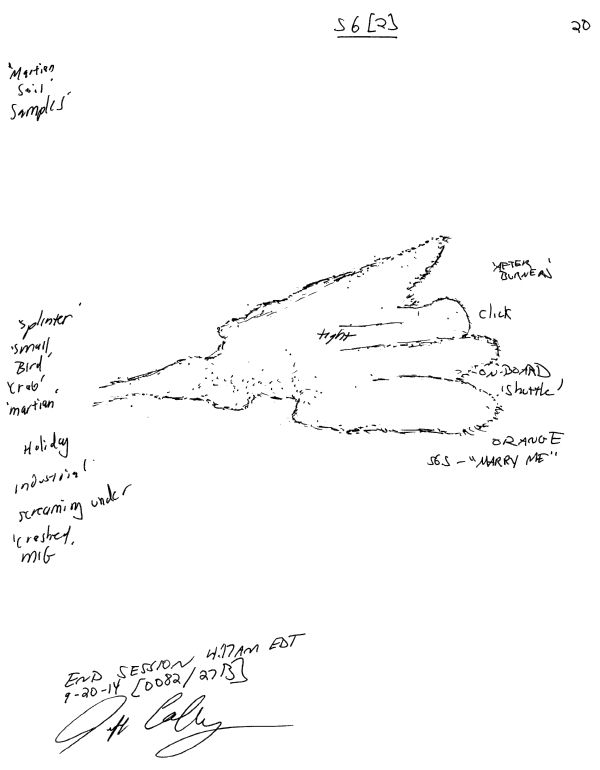 Data summary
Jeff C.
9-20-14
2:40am EDT
There is repeated action making a knocking sound, outside at some kind of silver, inhabited gland. [1] This is depressive and someone feels cavalier and happy. There is stone here. There is ocean here at this haunted place where someone feels comfort and aware(ness). I feel lost. This involves a plan. There is ground. S6[1] There is a shared fate. Someone is wanting. I feel puzzled. It's sandy, messy, poisonous and 'smoky'. There's something like a 'tunnel'. Something is splashing. This is outside and public. A shout can be heard. Something is spinning. A laranyx is here. There is the idea of first. This is tragic. I feel scared here. Something like an 'epoxy' is present. It's shallow here where there is the idea of a conquering substitute. Something blue and triangular reminds me of a 'trapper keeper' (folder/notebook). A horse is apparently present.
I feel gross here. There is a particular brown, tubular object that is wanted by someone. It's wet, musty and gross. [2] It's soft and radiant here. I feel investigative while someone else feels happy. Something reminds me of a vaporous 'cartoon'. It's orange and glowing. A humming can be heard. I feel funny. There's something golden associated with the idea of marching. It is sweating. Ocean is here, too. S6[2] This object is orange and is like a 'shuttle'. A click can be heard. I am reminded of 'after burners', 'on board', a 'splinter, a 'small bird', a 'crab', a 'crashed MIG', a 'Martian', and 'Martian soil samples'. This is industrial and has something to do with a holiday. Screaming can be heard under it. The idea of "marry me" presents itself. There's something open like a 'can'. It's haunted. The object appears to be in a flowing, red canyon. A voice and a knocking sound are heard. Swimming occurs here. I feel average. There is the idea of "can't see" which worries me.
Something about this is annoying. The knocking is convincing and strong. I feel lost here. A thing is present. This place has been hiked.
Postulate:
A tragedy involving the location of a crashed, hidden airplane or fighter jet with the remains of two people who were married or in a relationship. Possibly Amelia Earhart and Fred Noonan.