Re: Please Review Daing Maing Overdue Homework [2773/4680]
Page 5:
The crossing out of the word 'bitter' should have been dealt with in an 'AOL' dissipation manner. It is a word association and should have been AOL'd immediately.
Page 7:
Next time you get to a point like you wrote your AOL break("Ball") I want you to to probe the 'T' column and then the 'I' column. Then alternate between the two until you get something. You really need to probe the perceptions off the signal line.
Page 8:
Too crunched up here. Spread out Son!
Page 11:
Page seven suggestions apply here as well
Page 15:
you could have gone a bit farther down the page here about another inch or two.
Feedback:
Those are my feet strapped into the snowboard. It was at about 12,000 ft above sea level. I would say that, archetypically, your [X], your AI's, and most of [B] are present at the site. Your [A] is probably a Ski lift, but should have been on the other side of the road either very far to the left or very far on the right.
About 100ft above the POV of the camera, there is an access road. In the summer time it is clear and one can drive on it with an OHV. See the attached image for details: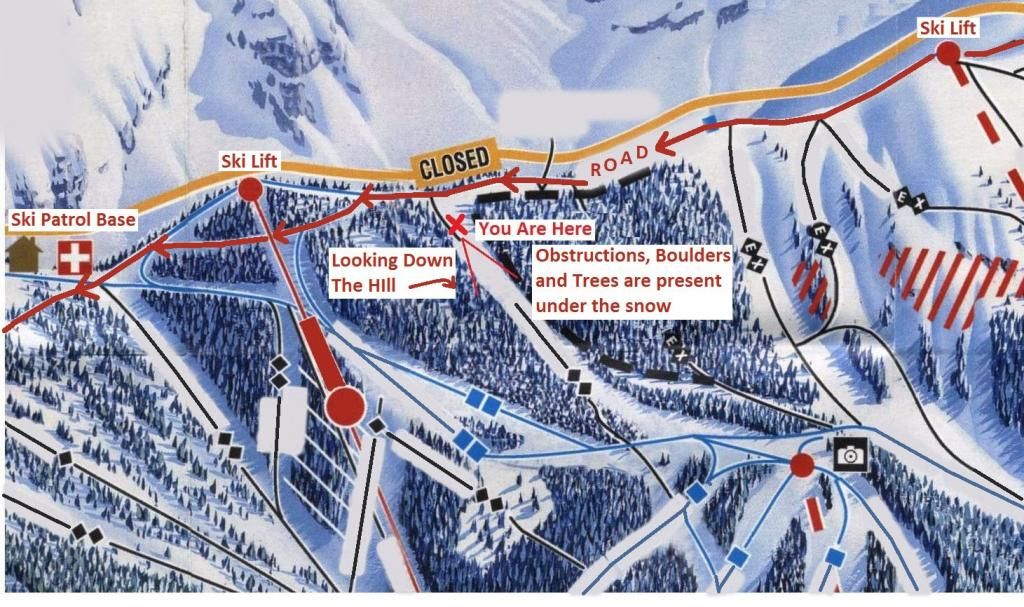 _________________
Keep at It and Keep Posting It!